Dry Mouth
Xerostomia - Dry mouth is a crucial factor in gum disease, rapidly progressing cavities, and bad breath. Frequently, I examine patients who develop numerous cavities within just a few months due to recently developed dry mouth! Below is a partial list of medications which have been known to cause dry mouth. Salivary gland dysfunction, smoking, dehydration, and other factors may also cause xerostomia.
Remember, this is only a partial list and if you feel you are taking any medications which are causing dry mouth and compromising your oral health, please consult your doctor. There may be alternative medications or oral hygiene methods!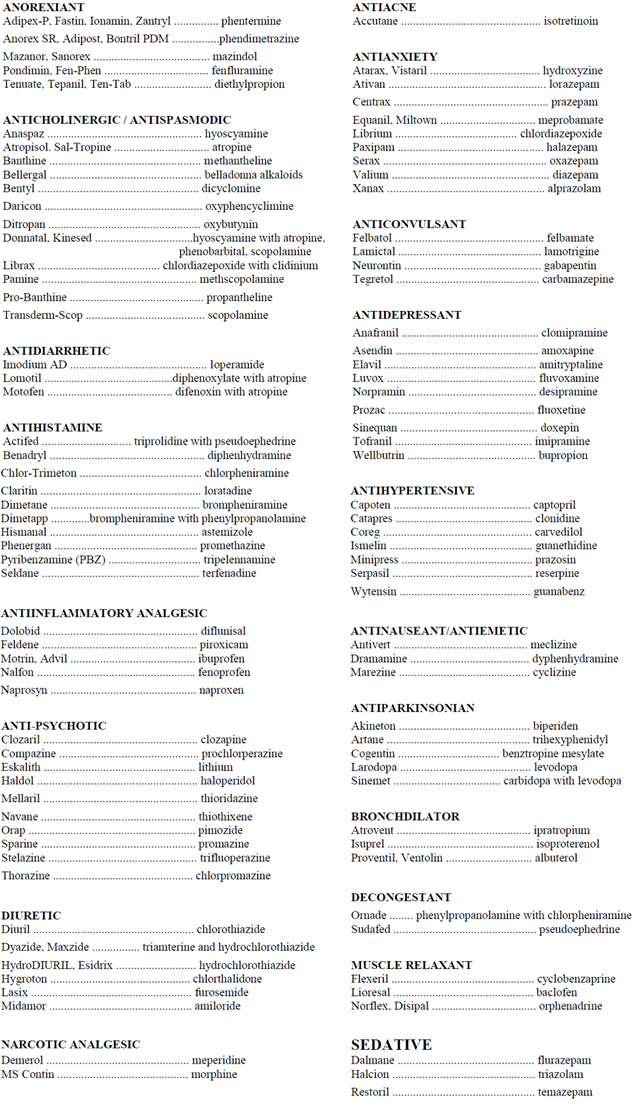 If you have any other questions or concerns, please don't hesitate to call us at 416-743-2273.